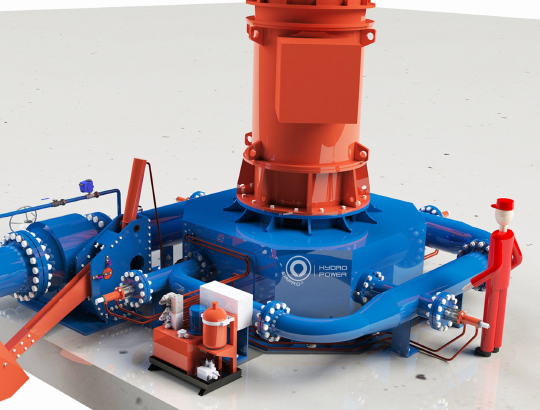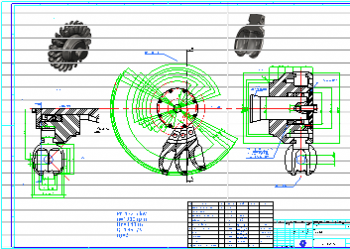 Pelton turbines can be installed horizontal or vertical. Stream of water that flows from the nozzle come with high speed tangential to the turbine blades, which are welded two parts in the form of single or double dipper. The amount of water that flows into the Pleton turbine blades can be controlled. Doing so we are changing the flow of water. Pelton turbines may attain up to 250mW of power, the efficiency of these turbines is 85% to 92%.
Pelton turbine runners 3D modelling and production characteristics
3D Modelling, 3D 5 Axis machining
Materials: Inox, Other
Casted - Full Runner
Casted - Schafels - Welded
Balanced on Run of Speed




CATALOGUES


A3_SIAPRO_Hydro_Power_Plants_ang_2019_distribution (.pdf 5.6MB)


A4_SIAPRO_Pelton_Hydro_Turbines_ang_2019_distribution (.pdf 3.4MB)        

Poster SIAPRO Water Turbines (.pdf 632KB)  VIDEO


Poster SIAPRO Pelton Turbines, Vertical, Horizontal (.pdf 1.2MB)


Poster SIAPRO Pelton Runners (.pdf 215KB)

Catalog in Spanish


A4_SIAPRO_Pelton_HydroTurbine__esp_2020_distribution (.pdf 3.4MB)

Questionnarie for Siapro offer:


mHE_Word_Questionnarie_for_Siapro_Hydropower_Plants_offer_ang_2021 (.docm 416KB)

We reserve all rights in this site and in the subject matter, pictures and photos contained herein. Any utilization of content as a whole or in part is forbidden without prior written consent of Siapro. All photos ©Siapro.
Send inquiry