Francis turbines designing and production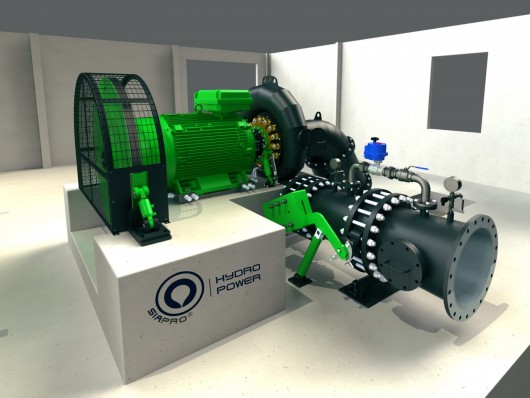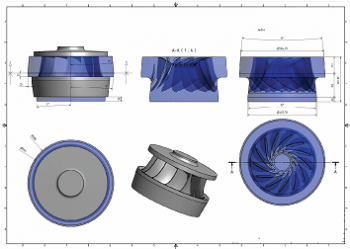 Francis turbine housing is filled with water, which means that all the impeller blades work the same force. Francis turbine power depends on the flow and direction of water flow on the impeller blades. To regulate the flow of water a Francis turbine has blades installed in the turbine casing. Blades in the casing are interconnected in a mechanism called the guide. Through changing the location of these vanes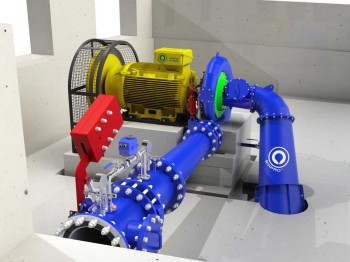 we can regulate the turbine power. Shaft drivers can be installed vertically or horizontally. These types of turbines we used for medium-sized drops of 10 to 400 meters. The efficiency of Francis turbine is up to 93%.  
Francis turbine runners 3D modelling and production characteristics
3D Modeling, 3D 5 Axis machining
Materiali: Inox, Bronze, Other
Casted – Loast  Foam Process
Machines :  Welded
Thermar  Threated.                  VIDEO Hidroelektrarna Africa

CATALOGUES


A3_SIAPRO_Hydro_Power_Plants_ang_2019_distribution
(.pdf 5.6MB)

A4_SIAPRO_Francis_Hydro_Turbines_ang_2019_distribution
(.pdf 4.1MB)


A4 SIAPRO Vertical Francis turbine_eng_2020 TF-1256-372
(.pdf 404KB)

Leaflet SIAPRO Water Turbines Design and Production_ang
(.pdf 888KB)

Poster SIAPRO Water Turbines_ang
(.pdf 632KB)

Poster SIAPRO Francis Runners 1 Design and Production_ang
(.pdf 339KB)


Poster SIAPRO Francis runners 2_ang
(.pdf 7.5MB)
Catalog in Spanish

A4_SIAPRO_Francis_Hydro_Turbine_A4_esp_2020_distribution
(.pdf 4.1MB)
Questionnarie for Siapro offer:

mHE_Word_Questionnarie_for_Siapro_Hydropower_Plants_offer_ang_2021
(.docm 416KB)
We reserve all rights in this site and in the subject matter, pictures and photos contained herein. Any utilization of content as a whole or in part is forbidden without prior written consent of Siapro. All photos ©Siapro.



Send inquiry