Kaplan turbines designing and production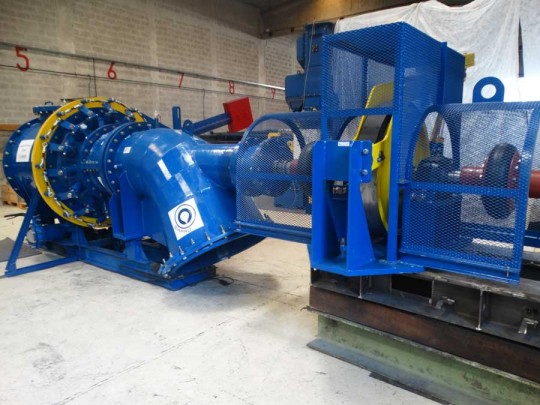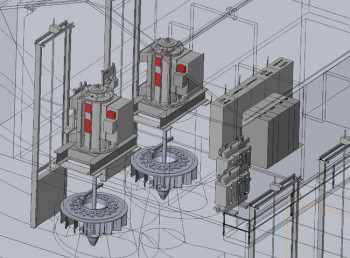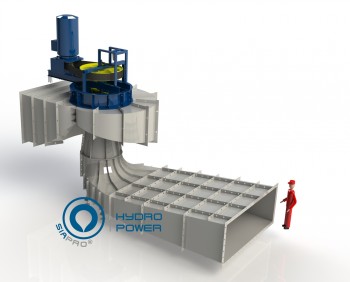 Kaplan hydro turbine is axial overpressure water turbine, which has a radial inflow, outflow, however axial. Kaplan turbine is used for high flow rates and low lows. For a wide range of flow rate is achieved a very good yields, even more than 92%. More than 20 years of experience means the accumulation of experience and knowledge that guarantee internationally competitive solutions.

Kaplan turbine runners 3D modelling and production characteristics

3D Modeling, 3D 5 Axis machining
Materials: Inox,  Other
Machines : Welded - Turned
Thermar  Threated





CATALOGUES


A3_SIAPRO_Hydro_Power_Plants_ang_2019_distribution
(.pdf 5.6MB)

A4_SIAPRO_Kaplan_Hydro_Turbines_ang_2019_distribution
(.pdf 4.2MB)

Leaflet SIAPRO Water Turbines Design & Production
(.pdf 888KB)
VIDEO Turn Key


Poster SIAPRO Water Turbines (.pdf 632KB)


Poster SIAPRO SAXO Blades for Kaplan Turbine_ang (.pdf 1.3MB)

Catalog in Spanish


A4_SIAPRO_Kaplan_Hydro_Turbine_A4_esp_2020_distribution (.pdf 4.2MB)

Questionnarie for Siapro offer:


mHE_Word_Questionnarie_for_Siapro_Hydropower_Plants_offer_ang_2021 (.docm 416KB)

We reserve all rights in this site and in the subject matter, pictures and photos contained herein. Any utilization of content as a whole or in part is forbidden without prior written consent of Siapro. All photos ©Siapro.

Send inquiry