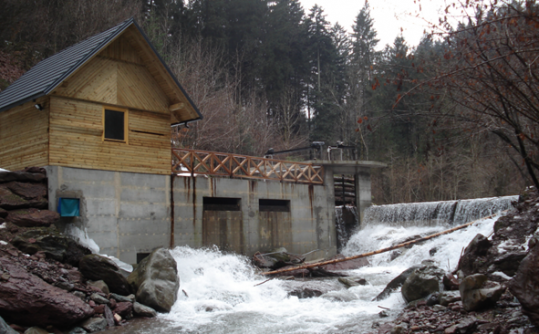 n Europe is installed more than 17.400 mHE.
Special approach and equipment is needed for mHE simple operating, with high capacities and
simple maintenance for non experts. SIAPRO Engineering Team is able to offer you turn key projects, from basic advising, designing, making constructions, equipment supplying and putting into operation. Hydropower is the most developed area of renewable energy sources. Hydropower plants contribute 22% of global electricity production.

Leaflet A4 Hydropower Plants SIAPRO
(.pdf 293KB)

Poster Small Hydro Electricity Plants SIAPRO
(.pdf 526KB)

Questionnarie for offer
(.pdf 93KB)
Send inquiry